Augmented
Human-Computer
Interaction
Augmented Human-Computer Interaction
A Research Group of ICAR-CNR.​
ICAR, Institute for high performance computing and networking, is an Institute of the National Research Council (
CNR
) that belongs to the Department of Engineering, ICT and Technologies for Energy and Transport (
DIITET
). ICAR offers innovative solutions in terms of research, technology transfer and high education in the area of intelligent systems with complex functionality and high performance computing. Significant applications are developed in the areas of e-health, energy, security, bioinformatics, cultural heritage, smart cities.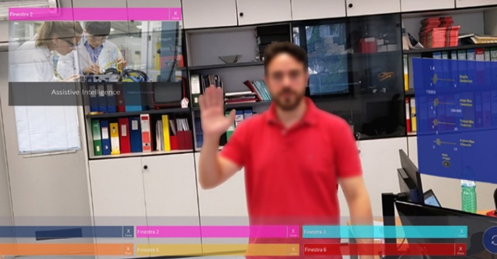 The goal is to create an interface, as transparent as possible for the user and external people, to monitor the surrounding environment and react if external stimuli are detected and ...